Do La Liga's new boys have enough to stay in Spain's top division?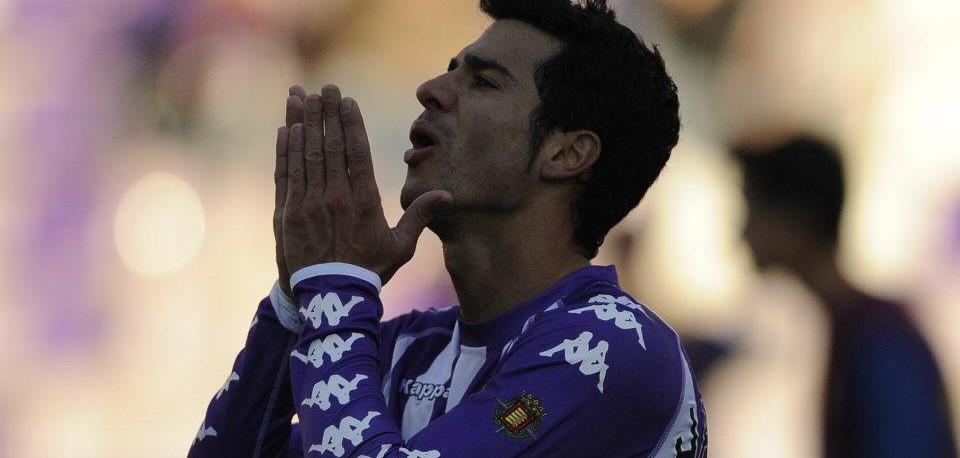 The toughest challenge is not getting to the top but remaining there, and that is the challenge that currently awaits Celta Vigo, Deportivo la Coruna and Real Valladolid on their return to the top flight of Spanish football.
It won't be easy, in fact in this millennium only once have all three promoted teams managed to stay in the top division by the end of the season, and this happened last year. So what are the odds of a lighting striking twice in quick succession? Probably slim.
Let us take a look at the statistics of the three clubs that came up at the end of last season to see what can we expect from them in their awaited return to Spain's Primera Division.
Celta without Orellana
Celta's promotion was secured with the help of a solid defence that conceded less than a goal per game during the course of the season – 37 goals in 42 games. Ironically however, their biggest signing this summer has been a goalkeeper, Javi Varas on loan from Sevilla. Interestingly,  we have already looked at the perils faced by teams who need to make the greatest impact possible from their investment here.
So far, Celta haven't found a replacement for Chilean Fabián Orellana, a player who lead Segunda in assists with 13 and someone who was also the team's second highest scorer  with 13 goals. Orellana was only one of four players to hit double digits in goals and assists in Segunda last term – to highlight the importance of this, only Cristiano Ronaldo and Lionel Messi did this in the Primera Division.
Instead of replacing Orellana, Celta have 'improved' their defence with Samuel and Cabral. However, it is hard to improve the best defence in the Segunda Division and we have to question their logic somewhat.  Iago Aspas had a breakout season with 23 goals last year, but never scored more than six in a single campaign during his entire career before that. Is he reliable enough? Only time will tell.
Prediction: If Aspas can replicate last season's goalscoring exploits and their defence can continue their solid displays, Celta will play in the top flight again in 2014. If not, it will be a quick return back to Segunda for the 'celtiñas'.
'Super Depor' without their Superman Guardado
If Celta suffered a big blow by losing Orellana, what can we say of Depor who said goodbye to Andrés Guardado? For starters, they lost their leader in assists, their leader in shots and their third best goal scorer. In fact in the current Depor squad, nobody under 30 has scored or assisted more than 10 times.
Deportivo brought several Portuguese reinforcement into their squad in an effort to remain in the Primera, with Pizzi being perhaps the most likely to produce dividends. Despite his limited participation at Atlético, he seems to be ready for First Division football. The other 'big name', Nelson Oliviera, managed to secure a spot in the 2012 Euros despite scoring only four goals in the whole Portuguese season.
Prediction: Depor have to answer two big questions: can the 'old dogs' like Valerón stay fresh enough for the second part of the season and will somebody step up to replace Segunda Division's MVP Guardado? If the answer is no, we won't see First Division football at Riazor in 2013/14.
Valladolid – no big names but a compact group
Miroslav Dukic has managed to create a solid team without big stars. Perhaps the biggest bonus for the Serbian coach in comparison to the other two newly promoted teams, is that Pucela have not really lost any of their big name players this summer. Midfielder Sisi probably being their biggest loss this off season.
Perhaps Valladolid biggest problem is that this team does not have enough quality or a big enough star. Óscar González is the most productive player in this squad, however, the years when he was a rising star in Spanish football are long gone. Nonetheless, he still managed to be the top assister and second best in goals in this squad, with Javi Guerra achieving the reverse in both categories – second best in assists and the leading goalscorer. The problem with Guerra is that it took him 87 shots to reach the figure of 17 goals last season; he won't have that luxury in First Division.
Valladolid had the equal best defence (with Celta) in the Segunda last season and the third best offence, with their stability arguably being their strongest point.
Prediction:  On first impression, solid may not be good enough for Primera but in a league currently blighted by institutional and financial crisis; solid and stable may prove to be a blessing.
Follow @icentrocampista