Pepe! Pepe! Millán! Millán! – The life and times of a Spanish football legend
Updated: 13 October, 2012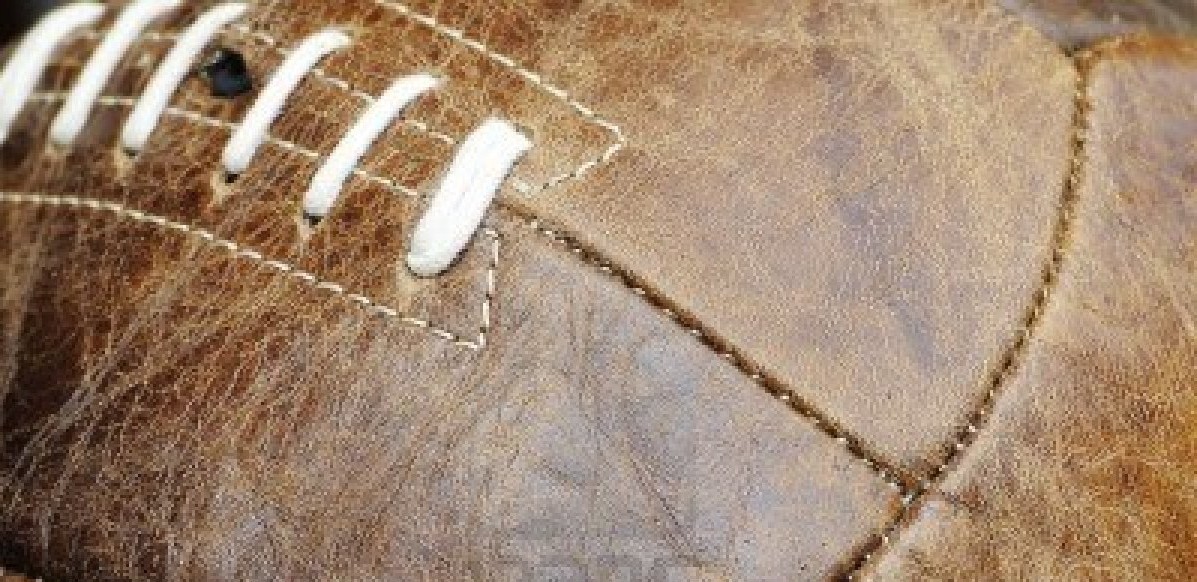 Following almost three years of bloody civil conflict that had killed an estimates 500,00o people,  some normality finally began to return to Spain as the country edged towards a new decade at the end of 1939. Organised football leagues resumed and in the Andaluz city of Granada, the story of a club and a legendary player would begin.
When football began once more for the 1939/1940 season, Club Recreativo Granada would only have one survivor of their pre-war side within it's ranks as it took its place in Group Five of the Segunda División, then consisting of five divisions. Starting afresh, the team featured new players, new colours of red and white stripes and new hopes.
One of these new faces was Pepe Millán, who was born into a fishing family on the 19 December 1919 in the then small coastal village of Almuñecar . A keen admirer of the quickly growing sport of football in Spain, Millán competed at youth level before the outbreak of the Civil War and at the age of twenty, formed an integral part of the newly reformed Recreativo squad.
A robust central or right sided defender, Millán was part of the back three in a 3-2-5 formation, a shape perhaps more commonly known as the "W-M" formation. During his first season, his club finished a highly creditable second position. Having only suffered one defeat, Recreativo Granada ended the season only a point behind group winners Cádiz CF, by virtue of having drawn more games.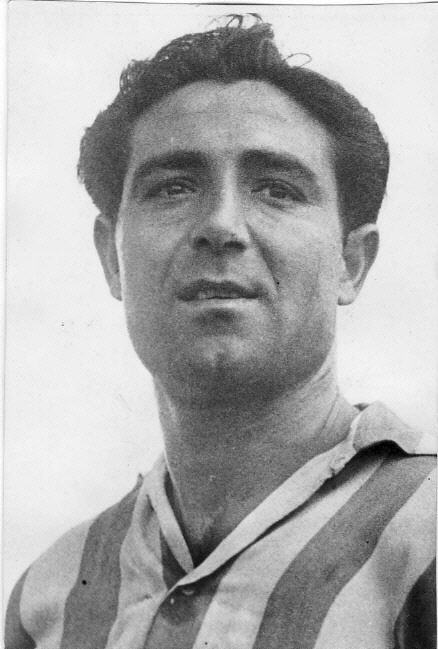 The 1940/1941 season would see more change, with Recreativo Granada changing their name to the one that has remained up to modern times, Granada Club de Fútbol. During this season Pepe Millán would be part of the tightest defence in a reformatted Segunda División Group 2, which would see Granada CF finish second to Castellón, but qualify for a play-off league. Winning all of their games in this mini-league against Castellón, Real Sociedad and Deportivo de la Coruña, the club realised promotion to the Primera División for the first time in their history.
During the 1941/1942, 1942/1943, 1943/1944 seasons, Granada CF would retain their place in the top-flight, with Pepe Millán having become one of their star players in defence. The player was also enjoying a rapidly growing reputation as one of the best defenders in Spain during this period. He was also gathering admirers amongst some of the biggest clubs in Spain, with repeated interest from Real Madrid amongst others.
The 1944/1945 season would be one of great joy and pride, but also one of pain for the player and his club.
On 11 March 1945, Pepe Millán became the first Granadino footballer to be called up to the Spanish national team. To date, he still remains the only player to represent Spain, whilst also playing for Granada CF. During the 2-2 draw with Portugal at the Jamor Stadium in Lisbon, in a typical no-nonsense challenge with Portuguese player Rafael, Millán suffered a serious injury.
Deprived of one of their key players, Granada CF plummeted down the Primera División table and ended the 1944/1945 season third from bottom. Following a 4-1 defeat to Celta Vigo in a one-off promotion/relegation decider, Granada CF returned to the second tier of Spanish football.
Pepe Millán would eventually recover from his injury during the 1945/1946 season in the Segunda División, with Granada CF narrowly missing out on an immediate return to the Primera. The following 1946/1947 season, the club could only manage a mid-table position, but still one of the most coveted defenders in Spanish football, Real Madrid came calling again for Millán.
Having rejected the bid from Real Madrid for Millán, another mid-table finish in the Segunda División in 1947/1948 beckoned for Granada CF. This was then followed in 1948/1948 with a push for promotion. Millán and his Granada CF side narrowly missed out however. Equal on 35 points with Real Sociedad and Málaga CF, fewer goals scored placed the side in third position.
Personal honour would arrive though, as Millán was awarded the Medal of Sporting Merit, by the Football Federation of Andalucía, in recognition of his loyalty to the Granadino colours and his exemplary sporting conduct.
Granada CF were unable to repeat their previous season's efforts during the 1949/1950 season, however, and finished in mid-table. After eleven consecutive seasons defending the colours of Granada CF, the club and members granted Millán freedom from his contract, which would allow him to move north to Galicia, joining La Liga runners-up Deportivo de la Coruña.
Pepe Millán spent two seasons with the Galician club, as they fought to retain permanence in the top-flight during the 1950/1951 and 1951/1952 seasons. Inevitably though, his desire to return to his home province, saw him return to Granada CF for the 1952/1953 season.
Delighted to see their hero return, once more the cry of "Pepe! Pepe! Millán! Millán!" was heard again from the Granada CF faithful at Los Cármenes. For three more seasons, Millán would defend the colours of his home club, still in the Segunda División.
1954/1955 would be the final season as a player at Granada CF for Pepe Millán. Given a free transfer, he moved to neighbours Real Jaén and promptly won the Segunda División title in 1955/1956. At the age of 37 and having enjoyed an illustrious career, Millán spent one final season in the Primera División with Real Jaén, before hanging up his boots.
Pepe Millán wasn't to retire from the game altogether though. He embarked upon a coaching career and after promotion winning spell with Atlético Ceuta, he couldn't resist a chance to return to Granada CF, this time as manager and with a young discovery he'd made whilst there.
Joining him in his move from Atlético Ceuta to Granada CF, was another player we've covered at El Centrocampista, the then 18 year old José Martinez Sánchez, better known as "Pirri", who would finish as leading scorer from midfield and go on to secure an outstanding career with Real Madrid.
Having made a good start to the 1963/1964 season, Millán wasn't to enjoy a long tenure at his beloved club. With Granada CF fourth in the Segunda División table and eliminated from the cup, he was inexplicably relieved of his duties, with the club going through another three managers before the end of the season.
On 11 June 2008, Pepe Millán passed away peacefully, surrounded by his wife, children and grandchildred, where he had been born in the coastal town of Almuñecar. To honour his passing that summer, Granada CF paid homage to one of their most iconic players, with a friendly against Málaga CF in Almuñecar. During what was an emotional encounter, his wife was presented with Granada CF shirt, bearing the name and number of her husband.
A legendary figure in Granadino sporting history, Pepe Millán could undoubtedly have gained many more honours during his career, were it not for the enduring love of his home side, Granada CF. Renown for his honesty, integrity and fair play, he is lauded as symbol for any young sports person to aspire to, throughout the province of Granada.
Pepe Millán: 3 February 1919 – 11 June 2008
Follow @icentrocampista