The Top 10 most accurate players in La Liga
Updated: 15 December, 2012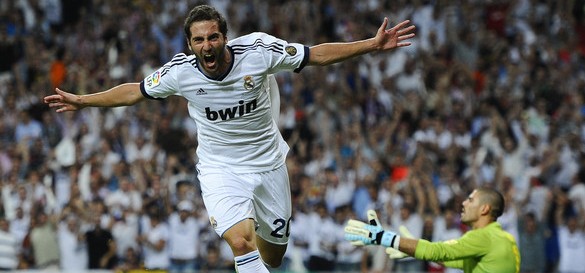 Last weekend, La Liga brought us two epic moments in the history of both Spanish and world football. The living legend that is Lionel Messi finally got the goals that surpassed Gerard Muller's record 85 strikes in one calendar year goals, while Radamel Falcao hit the headlines once again by netting five times against the hapless Deportivo La Coruna.
Both are incredible achievements and raise the bar to a level many thought in possible. They were also two achievements that had one thing in common – accuracy. Messi has been one of the most accurate players in the history of  La Liga and against Betis he scored his two goals while taking just four shots.
However, that was pretty wayward compared to the perfect accuracy display by Radamel Falcao who scored his five goals from just five efforts on target. The quality of these two players gives us an opportunity to look at the most accurate players in Spain.
We take into consideration a minimum of 15 shots to make it onto  the following list of most accurate strikers in La Liga so far, with only one exception: