Valladolid look to Colombia for reinforcements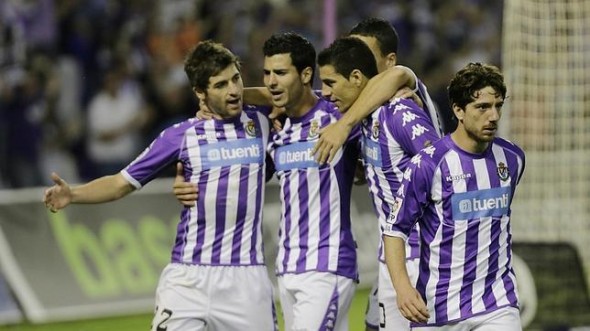 Over the years, Real Valladolid have grown to form something of an affinity with footballers from Colombia. They are the Spanish club that have recruited the most players from that country to the League, and this trend looks set to continue.
One Colombia international who has joined the club this transfer window is Gilberto 'Alcatraz' Garcia, who has arrived on a season-long loan from Once Caldas.
And when you consider that according to reports in local newspapers, Columbian Humberto Osorio has already put pen to paper on a deal to bring him to the Jose Zorilla Stadium, then it is clear that scouts at Valladolid are actively targeting the South American country.
In fact, should the deal be confirmed, Osorio would become the ninth Colombian to represent 'Pucela' in the last 22 years.
Trying to find an answer to why the club's scouting network decide to delve into this market is difficult, but it all started under the influence of Francisco Maturana, a renowned coach who steered the Columbian national team to the second round of the 1990 World Cup in Italy.
Valladolid were impressed by his managerial status and were quick to snap him up, shortly after. During his stay, he brought in three fellow Colombians: Carlos Valderrama, Leonel Alvarez and Rene Higuita.
Valderrama made just 17 appearances and scored once. He arrived after shining in his homeland but found it hard to translate his natural talent in Spain. Defensive midfield dynamo Alvarez featured more prominently in his two-year stay, but soon left to return to Colombia. Meanwhile, Higuita – notorious for his scorpion kick against England – was relatively unknown when he signed. An enigmatic and unpredictable figure, he seldom got chances in-between the sticks but will be more remembered for the fact that he got on the scoresheet twice.
Other notable mentions include Harold Lozano, who spent six seasons with the club between 1996 and 2002, striker Edwin Congo, and journeyman forward Jairo Castillo who is still playing at 35. Lozano, especially, is considered a cult hero by many Valladolid supporters having played over 100 games.
Infact, such was the affinity between Valladolid and Columbian football players, that in the 91/92 season, the Colombian TV series "The Choice" went filming in Pisuerga for a month to track the exploits of their compatriots.
Indeed, Valladolid have created a legacy with Colombian players but that isn't the only country from Latin America they are linked with.
During its 85-year history, the club have welcomed players from the likes of Argentina, Brazil, Chile, Costa Rica, Ecuador, Honduras, Mexico, Uruguay and Venezuela, a transfer pattern that also reflects many other Spanish sides' policies in the market.
With many clubs battling financial difficulty, the temptation to try and find a bargain from Latin America is one that is hard to turn down.
Follow @icentrocampista