La Liga's haves and have-nots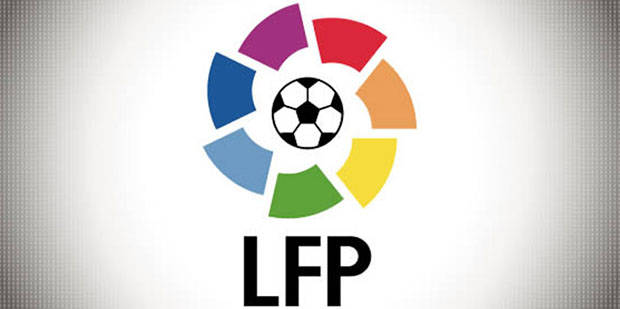 As preparations for another Primera season draw to a conclusion ahead of the 2013-14 campaign, fans of the league's two domestic and European powerhouses welcome some expensive new recruits.
Reigning Champions Barcelona welcome €57 million Brazilian superstar Neymar, whilst in the Spanish capital, Real Madrid appear close to sealing a deal to bring Gareth Bale to the Bernabéu in a fee believed to be in region of €100 million – a new world record.
In a country with such economic woes, you may ask how this is possible, especially given the great disparity between the spending of the two Primera powerhouses compared with the rest of the division.
The answer, in short, is that La Liga's broadcasting revenue is polarised between the haves and the have-nots. Unfairly distributed in a self-perpetuating cycle of inequality, where the strong grow stronger while the weak grow weaker.
Each Primera club negotiates their own individual TV rights package, and due to Barcelona and Real Madrid's status among the elite of European football, they are able to secure the lion's share of the entire division's broadcasting revenue. In the 2011-12 season the two Liga BBVA giants took 43% of the total broadcasting revenue, €140 million went to each club. The remaining revenue was split between 18 clubs; Atlético Madrid took €44 million while, on the other end of the scale, Granada CF received just €12 million – less than ten percent of what Real Madrid collected.
This polarisation has created a dearth of competition in the Primera, the huge disparity in income from broadcasting rights acts as a kind of financial doping in which clubs outside of the 'big two' shall no longer compete.
Spain is the only country of the strongest five European leagues that has individual rather than collective TV rights. England, France, Germany and Italy all distribute their broadcasting revenue collectively with a gradual increase in revenue the higher the club's final league position.
In the 2011-12 season, figures released by Deloitte showed Premier League champions Manchester City received €74.9 million in prize money via Premier League TV rights, the same season Barcelona finished second in La Liga yet received €140 million in domestic TV rights. In the same 2011-12 season Wolverhampton Wanderers were relegated from the Premier League and received €48.7 million via TV rights, with guarantees of parachute payments for every year they spend out of the division (payments stop after 4 years and cease if the club are promoted during that period). Meanwhile, a club relegated from La Liga will expect no more than €14 million in broadcasting revenue and receives no parachute payments following relegation.
The effects of this financial disparity is a growing absence of genuine competition in La Liga. While Barcelona and Real Madrid spend almost gratuitously in their quest for dominance over one another, the rest of the division has spent the summer trying to carefully balance the books. The norm for these clubs are small permanent transfers, with a great reliance on loanee players from clubs abroad and even from Real and Barca themselves.
In this growing gulf of the haves and have-nots, La Liga has seen some of its most prominent players outside of the Real and Barca hierarchy leave for pastures new abroad. With clubs struggling financially and players seeking competition for the prizes at the end of each season, the gulf grows larger and with it a growing sense of unease and resentment.
Three of the Primera's top five 2012-13 goal scorers left this summer; with Falcao leaving for Monaco and both Negredo and Soldado moving to England. The remaining two top scorers of course being Real Madrid's Ronaldo, and Barcelona's Messi.
Further damning is that of Spain's recent Confederation's Cup squad, Jesús Navas and Soldado were the only Spanish based players who didn't play for either Barcelona or Real Madrid – both players have since moved to England. The remaining 8 players in the squad all played their football abroad in either England or Germany – further demonstrating that outside of the Barca and Real duopoly the gulf is becoming a chasm.
What makes the financial disadvantages of the remaining Primera clubs all the more harmful is that they rely on the broadcasting revenue much more than the Catalans and Madridistas, by virtue of it being a much greater percentage of their overall income – which further weakens their ability to compete. Without the duopoly's ability to command major commercial deals and with match day incomes that are diminutive in comparison, the polarising effect of the revenue disparities continue – fuelling growing disquiet among La Liga's 'have-nots'.
Last summer 12 'rebel clubs' threatened to delay the start of the 2012-13 Liga BBVA season due to the financial inequality and disputes over kick off times placed upon them by broadcasters, only to secede once the season drew closer. The previous year Sevilla president José Maria del Nido led a similar campaign to pressure broadcasters and the Spanish football authorities (namely Liga de Fútbol Profesional, or the LFP) into correcting these inequalities, even calling for a "revolution" with likeminded clubs. His efforts proved fruitless and hope waned for these clubs that a fairer revenue distribution would be adopted.
Amendments had been proposed, but have never been deemed suitable to all, with many clubs opposing anything which was short of the collective model governed by the football authorities – as per Europe's other major domestic leagues.
Some very encouraging noises have been made recently however, with the Spanish government acknowledging the issue, with the president of Spain's Sports Council, Miguel Cardenal, publicly commenting on the government's desire to centralise the Primera's TV rights. Announcing plans to force in a law by the end of the year to create a collective TV deal, Cardenal also touched upon Spain's footballing talents abandoning La Liga for pastures new abroad.
Speaking to Reuters, Cardenal said: "We have become an exporting country, it's a historic change and Spanish football has to recognise it."
Such public pronouncements will prove encouraging to all clubs outside of the Catalan and Los Blancos duopoly, but they could be forgiven for retaining some skepticism.
Many of the Primera's 'have-nots' have sunk into considerable debt over the past 10 years trying to keep pace with Barcelona and Real Madrid, debt which will cripple them further over the coming years. As such, the balance may take longer to redress than many would hope.
So as Gerardo Martino prepares to carefully introduce a Brazilian superstar into the intricate Barcelona algorithm, and Florentino Pérez draws up plans to smash the world record transfer fee paid for a player – which he too broke in 2009 with Cristiano Ronaldo's €94 million transfer from Manchester United – the rest of La Liga sits on its hands and hopes that the promises of financial equality come to fruition, sooner rather than later.
Follow @icentrocampista