GRAHAM HUNTER TALKS FOOTBALL – Part I: Laying the foundations.
Updated: 24 December, 2011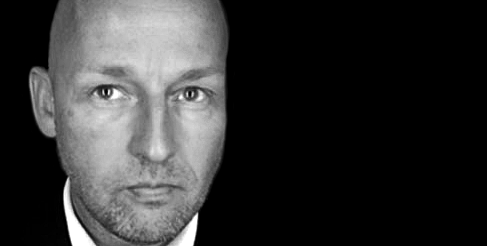 Graham Hunter is a name that has become synonymous with La Liga. Most Spanish football followers in the U.K will know him as Revista de la Liga's "man in Spain", who can now increasingly be found in the Revista studio closer to home.
Over the last decade, Graham's profile has risen steadily, to the point that he is now considered one of the leading experts on Spanish football. At any given moment, Graham can be found analysing, scrutinizing and eulogising la Liga and la Roja on television, radio and in print, whether that's in Europe or indeed across the pond as a guest on popular football shows like World Football Daily.
Not one to rest on his laurels, Graham's next challenge has been to write a book that for most would be practically unwritable. In Barça : The Making of the Greatest Team in the World, Graham charts the rise and rise of FC Barcelona over the last decade.The definitive contemporary history of FC Barcelona, the book starts with the founding of the now enshrined philosophies brought to the club by Johan Cruyff,  then moves all the way through Frank Rijkard to the present day dominance of Pep Guardiola.
Graham has gained unprecedented access to this Barcelona team, and as such, is able to provide a unique insight into the mechanics behind the creation of what many call the greatest team of all time.
In our two-part interview with Graham, we are given some insight into his roots as a journalist, what drew him to Spanish football in particular, some of his career highlights in Spain, and his thoughts on the early days of Pep Guardiola's reign at the Camp Nou.
So, Graham, let's start from the beginning. How did you enter into the world of journalism? Was it in your native Aberdeen perhaps?
I always wanted to be a journalist but got distracted for a few years. My friend, sadly dead now, Damon Quigley, persuaded me to join him in doing some agency work on a Saturday and I started commentating matches for Hospital Radio. All in the late 1980's.  The Sunday Times in Scotland asked me to write a diary column and off we went.
When the Scottish Daily Mail opened in Glasgow I wandered in, and demanded to know why they had not replied to the CV and letter I'd sent. Literally that moment a press conference was called at Parkhead, Brian Scott was up in Aberdeen and they said to me: Do you know what you are doing? Can you go to Parkhead for us?
I went, came back with an exclusive news story from a general press conference, (the signing of Van Hooijdonk was the occasion) and they gave me a part time rugby reporter contract! Within a few weeks it was a full time deal. Then they made me assistant sports editor, moved me to London within a couple of years as Chief Football Writer. I was then acting Head of Sport at the Daily Mail. Later, Barcelona was calling and I answered. Ten years ago.
A complicated path that will be familiar to many journalists! In relation to the first question, and something I'm sure you're asked all the time, what made you fall in love with Spanish football? You seemed to get there ahead of the game, before the real boom of interest in la Liga l in the mid 2000's.
In 1981 I was mopping the floor in my Uncle's newsagent and chemist shop in Stornoway. Soft Cell were on the radio. A lightbulb went on over my head. "I'm going to the World Cup". I went. Scotland won and the rest is history. That World Cup was a big influence. Spain felt like my home within 20 minutes of getting there. I swore I would return.
Then, increasingly, I was sent to Spain for interviews, matches and news stories – interviews with Raddy Antic, Fabio Capello and Bobby Robson in the mid nineties. I loved the fact that the Spanish sports papers talked about football and analysed football, rather than only focussing on personalities and stories. I also loved that journalists were allowed to go and watch training every day. A sure way to improve your knowledge and therefore improve your football coverage.
So in 2002 it was time to test all that out. No contacts, no work, not much Spanish language. Just a bit of confidence and a belief that football was more conducive to enjoyable journalism than most in the UK knew.
From the sounds of your last point, and from my own experiences as a journalist, I don't doubt you've had to work extremely hard to make your career over in Spain as much of a success as it has become. Was there one particular moment over there where you realised it was all coming together, that you were establishing yourself as a voice on Spanish football? Perhaps a particular interview or indeed the beginning of your relationship with Sky and Revista de la Liga?
I owe a debt to Vic Wakeling who was head of Sport at Sky. It was his idea to give me a shot on Revista. Thanks for that Vic.
One nice moment was about a year after arrival. Uefa asked me to go and do a filmed interview with Johan Cruyff, one of my all time favourite football people. It was in his house, he was happy for me to take my 8-year-old daughter and her pal along to play in his garden and we had about an hour talking about his career, his thoughts about the future of football, his toughest rival (Bertie Vogts) and a good range of topics. I'm a Cruyff disciple and that was a good moment.
Seven years later I was the FIFA TV producer for Spain at the World Cup when there was a massive Cruyff influence on the playing style, there were many Barça developed players who benefitted from the teachings he instituted starting in 1988. Spain were playing Holland whose football identity still, I think, derives much from Cruyff and his era of Michels, Neeskens, Kieft, Jansen, Rensenbrink, Haan and so on. I enjoyed working with Spain daily and, in the end, the head of the Spanish FA invited me and my cameraman to enter the winning dressing room at Soccer City just two or three minutes after the squad had returned from the lap of honour with the trophy.
There were the players, the coaches, the Queen of Spain, Rafa Nadal, the head of the FA, Adam the cameraman … and this Scottish guy who fancied a couple of years learning what football journalism in Spain was like. Two great Cruyff moments as far as I'm concerned.
For more of Graham's privileged and unique insight on Barcelona, Guardiola and Spanish football, remember to pick up Barça: The Making of the Greatest Team in the World. The book is published by Back Page Press, and is out in January in both E-book and hard copy forms. You can pre-order direct from Back Page Press, or via Amazon. You can follow Graham on Twitter @bumpergraham
Stay tuned to elcentrocampista.com over the next week for the second part of our interview with Graham, where he reveals the secret to his success in Spain, his initial thoughts on Guardiola's first days in charge at the Camp Nou, and how Pep's spell at the Barça B team won him admirers and eventually the big job.
Follow @icentrocampista