THE TORRES ENIGMA – Is the old Fernando lost forever?
Updated: 19 December, 2011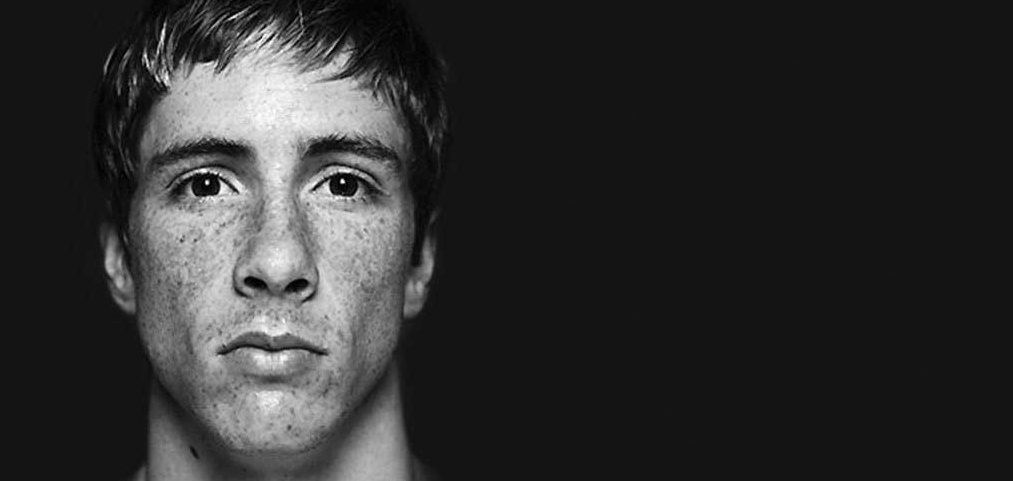 Fernando Torres is at something of a cross roads in his career as we head into a new year.
The 27-year-old striker, the costliest in English football history and someone who was instrumental in his country's World Cup and European Championship triumphs, currently finds himself warming Chelsea's bench.
In fact the former darling of the Kop has scored just three league goals since arriving at Stamford Bridge from Liverpool last January.
A player that defenders once feared is now the butt of joke and ridicule, and worryingly showing little signs of recovery.
How could a player of such quality fall so far from grace?
To be fair to Torres, when the situation is analysed, it becomes apparent that there is far more to it than just personal form.
When news broke of el niño's departure earlier this year, it hit Liverpool fans hard. The imminent arrival of Luis Suarez promised great things and thoughts of a potentially prolific partnership were mouth-watering.
However the players decision to leave Merseyside, although perhaps wrong in hindsight, was understandable.
After a trophy-less four seasons at the club, the Spaniard saw the chance to make the jump onto what he thought was a winning horse.
Chelsea were still in the title race and the knock-out stages of the Champions League. A player of Torres' quality could have been the difference in both competitions and enable him do something which he hasn't done at club level, lift a significant trophy.
People say he is a shadow of the player he once was, I would perhaps disagree. Playing in an injury stricken and severely under performing Liverpool side Torres had nine goals in 23 games before he made the January move to Chelsea. Sure they are not world-beating stats but they are certainly not bad.
The main problem however is that Fernando is a very limited player. He has all the attributes you want from a striker, pace, power, finishing and heading ability.
But he also relies a lot on the supply from team-mates and having space to run at players. At Liverpool Rafa Bentitez built his team around Torres, the formation, the signings. They were all aimed at getting the best out of his young star.
At Chelsea he is playing for a team that plays far higher up the pitch than Liverpool. They look to play a continental style game, Liverpool would sit back and look to release Torres quickly on the break.
At International level it is also said his form has dropped. Take a closer look at the stats however and it becomes clear that he was never that prolific to begin with. His goals were often the finishing touch to a Spanish attack and rarely due to his individual brilliance.
In fact it is fair to say he has always been in the shadow of David Villa for the national side.
However again I would look at the style of play not suiting Torres. At Euro 2008 where he made such an impact with the winner in the final, it was not all perfect. He was substituted, much to his despondence, in four games out of five he started, not appearing in the group game vs Greece.
He only scored two goals in all, a feat matched by Dani Guiza who spent 128 minutes on the pitch compared to Torres' 376. He simply wasn't performing and a goal in the final seemed to cloud everyone's memory.
That strike was brilliant and showed what Torres is about, but he hasn't done it enough for la roja. A defence splitting pass from Xavi which Torres used his pace and strength to get onto the end of before finishing superbly.
An exact example of what Torres is all about when he is on top form, and the vast majority of his goals are mirror images.
Yet it was only down to David Villa's injury that the goal was possible. The switch to a 4-5-1 formation allowed Torres the sort of freedom he thrived in at Liverpool.
That is the problem. He is a specialist at that sort of football, simplistic football if you will. Looking to play in your fast powerful striker on the break, in that sort of situation he is unrivalled.
However at Chelsea and internationally, the style of play does not suit him. This has meant he has struggled to perform when on the pitch, which has led to him being dropped. As a result, his confidence has fallen leading to the situation we have now.
The next few months will be massive for both Torres and Chelsea.
Didier Drogba heads off to the African Cup of Nations,  meaning the Spaniard will become the main striker at the club and Andreas Villas-Boas will be trying hard to get Torres firing in the next few games so they can cope without the Ivorian.
However, unless the coach changes his style it is difficult to foresee ever talking about Fernando Torres is the same light as before.
He could go onto be a great player for Chelsea if he adapts his game, but that takes time, something which his coach, given previous history, doesn't have.
It is hard to see a way out of it for the Spaniard, but we will see. The departure of Drogba, a relatively gentle Christmas run and the growing influence of Juan Mata , mean Torres will have the perfect opportunity to rediscover his form.
Follow @icentrocampista