SAVE OUR SUB – Villarreal aim to rescue their season
Updated: 19 November, 2011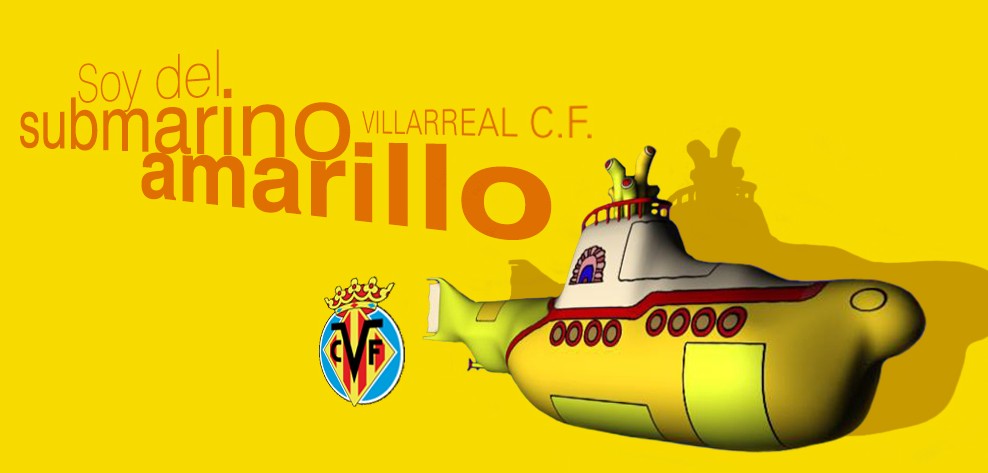 By Richard Thorburn
Having been an almost permanent fixture in Europe's top competitions for over a decade, Villarreal are currently facing the daunting prospect of not hosting European football at El Madrigal next year.
Currently sitting in thirteenth place in the La Liga table, the 'Yellow Submarine' have endured an injury-plagued start to the season which has seen them languishing in the unusual position of the bottom half and face an almighty task to drag themselves up to any European qualifying position.
Having scored a mere nine goals in eleven games thus far, the injuries of Villarreal's two main attacking outlets in Nilmar and Rossi have, as expected, affected the club immensely.
Despite guiding the club to a fourth place finish last season, pressure is already mounting on manager Juan Carlos Garrido to quickly turn around club fortunes.
This may come as a surprise to those who witnessed Villarreal's heroic performance against Manchester City at the Etihad Stadium at the start of October.
Despite losing in unfortunate circumstances to a last gasp Sergio Aguero winner, Garrido's men performed admirably against a team who are expected to mount a challenge on both the domestic and European this season.
It was very much in contrast to the tepid display that followed two weeks later at the El Madrigal, a game in which Manchester City systematically dismantled a dismal Villarreal team.
Of concern to the Villarreal faithful must be that it wasn't that Roberto Mancini's team's performance was spectacular and impressive, it was that their beloved 'yellow submarine' had been so abject and poor.
With the fans disappointment turning very quickly to frustration, jeers began to echo around the stadium with every miss placed pass treated with disdain.
Sitting next to me in the press box for the game was a Spanish reporter for local radio station whose howls of disapproval of what he was witnessing were as frequent as they were loud.
In broken English, he explained to me that many had been unhappy with the team's performances for weeks. Although acknowledging that injuries have not been kind to his men, doubt was also cast on the manager's capabilities with his summer transfer dealings being the main point of concern.
Patience it seems is something that may be quickly running out.
Tonight they host recently promoted Real Betis in a game which must be seen as a 'must win' if Villarreal want to start looking up the table rather than casting a concerning glance over their shoulder.
Anyting other than three points against the side from Andalucia and the pressure on the manager and players will keep on mounting at an alarming rate.
Considering the small size of the town in which they reside and the fact that before the investment of ceramic tile made millionaire Fernando Riog Alfonso they were a relatively 'small' club, Villarreal have been punching well above their weight for a while.
Their nickname 'The Yellow Subramines' in fact refers to a fondness for sinking the big ships of the likes of Barcelona and Real Madrid, but the fear is growing amongst Villarreal fans that the jaunt into challenging at the top of La Liga may well be over.
And without the revenue that European football generates, it is easy to understand why that fear is evident and also justfied.
Nilmar and Rossi may be absentees at present, but if Villarreal's form doesnt pick up soon then it is unlikely that they will be at the club next season.
The general consensus amongst the Villarreal faithful is that this season could define the path that the club takes for the next couple of years, but at the moment it is one that is looking a dark and gloomy one.
It may only be November and there is still plenty of time left in this La Liga season, but things need to start changing fast.
Forget their high profile games in the Champions League, the next few weeks could be Villarreal's most important of modern time.
______________________
Follow @icentrocampista