HAVE MÁLAGA GOT SIX APPEAL?
Updated: 22 December, 2011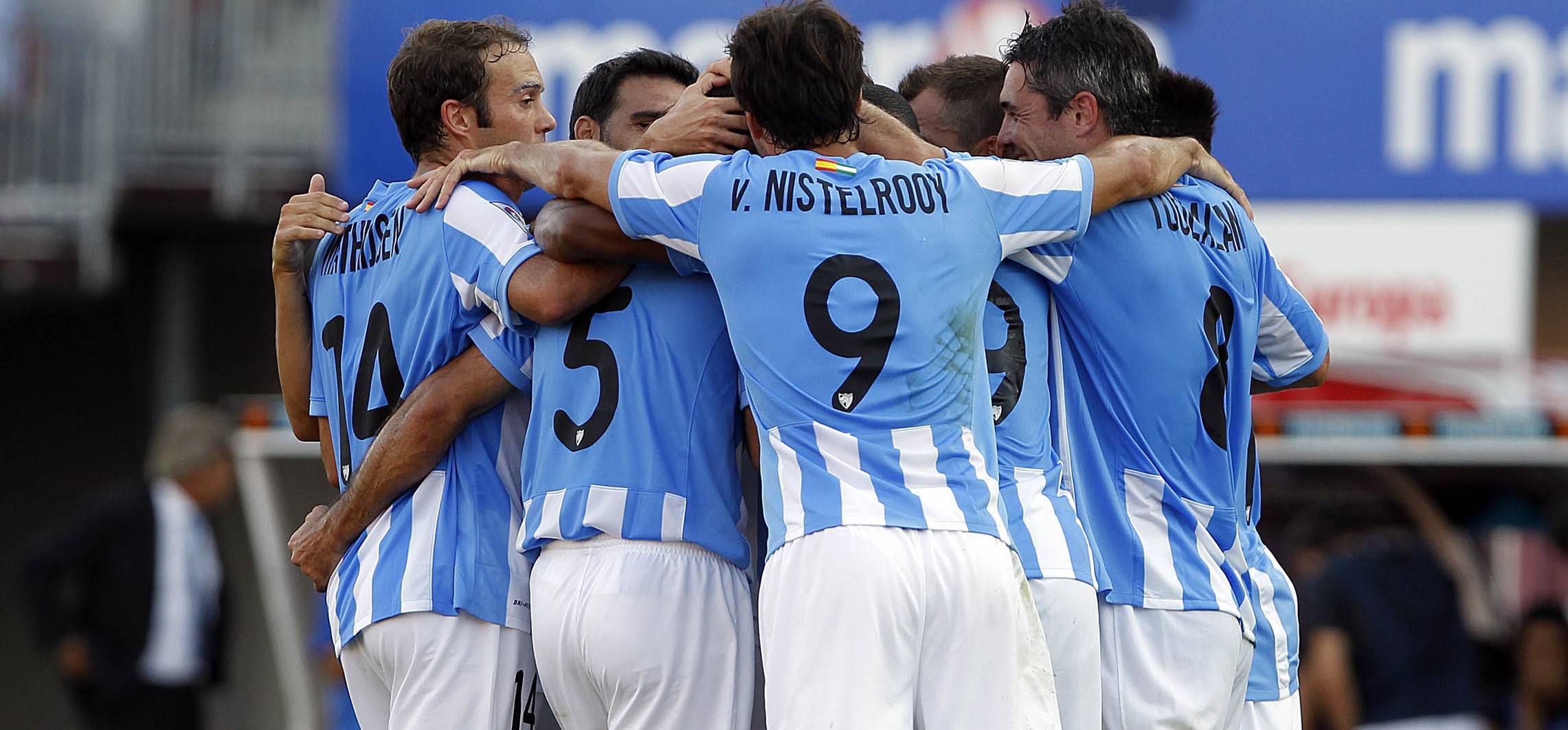 This week Spanish football enters its winter break. Around the country football simply stops as players head home to spend time with their families and take a well-earned rest.
It also gives a chance for journalists, fans and clubs to reflect on how the season has gone so far.
The title race is as tight as ever, Real Madrid hold the lead but Barcelona hold the head-to-head, it's wide open. We've had shocks and surprises as well as the usual complement of stunning goals. The second part of the season is a mouth-watering prospect.
Malaga CF enter the break on somewhat of a slump. The last three league games have been disappointing. A heavy defeat to Valencia sandwiched between a draw with Osasuna and shock defeat to lowly Real Sociedad.
For the club from Andalusia the break comes as a welcome relief, before a crunch game against Atletico Madrid in the new year.
Since AbdullahAl Thani bought the club in 2010 they have had been steadily climbing up the table, helped somewhat by the owner's personal wealth, although the club has spent relatively shrewdly. They have not invested the vast sums of money like PSG or Manchester City but brought in proven professionals such as Jeremy Toulalan and Santi Cazorla, and lots of them, 25 in a season and half.
European football should always be the first aim of a team looking to grow as a club and Malaga only have one experience of European competition, the 2002 Intertoto Cup. Champions League qualification is achievable but I would argue not beneficial. I see it as too much of a step up, especially as money is not an issue, Europa qualification would be better.
The demise of Villarreal and slow starts for Athletic Bilbao and Atletico Madrid has presented the opportunity for Malaga to secure a top six finish.
The club find themselves in a decent position in the league and they can be positive as Osasuna and Levante are above them, two teams you would perhaps expect to drop points later in the season.
They do have to be wary of the threat of resurgent Atletico and Athletic however, who find themselves just behind Malaga now.
Despite this fairly strong position, it could be better. Pellegrini will be frustrated at the inconsistent nature of their season, dropping points against teams they should be beating such as Rayo Vallecano and Real Zaragoza.
On Wednesday night they were aggregately victorious over Getafe after a 2-2 draw in the 2nd leg of a tricky opening round of the Copa del Rey. With Real Madrid and Barcelona to compete against it is always difficult to view a competition as winnable but the club could easily progress to the quarters or semi.
January could be season defining. They play Barcelona, Atletico and Sevilla in a short space as time and will have to balance that with the Copa del Rey. It could be great but it could also undo all the work so far in the season.
Still a lot to look forward to but also a lot to miss out on. The top half of the table is extremely tight and a poor run could see a club quickly drop down. Malaga just need to get back to grinding the results out, a win against Atletico on 8 January will be a big step toward what could be a great season for the team.
Follow @icentrocampista