BARCELONA BRAGGING RIGHTS, RELEGATION SIX-POINTERS AND LOTS OF HEADACHES – La Liga is back! (well almost)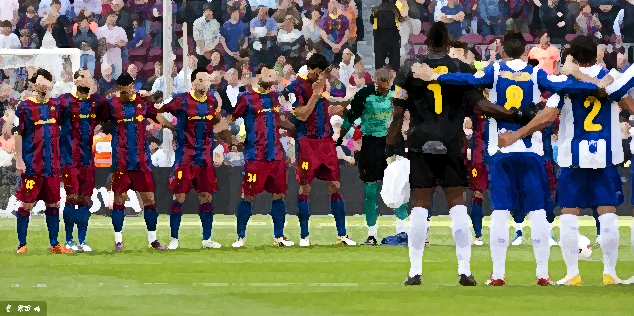 Barcelona, Madrid, Valencia. There were tired eyes and sore heads aplenty around Spain yesterday morning as people arose to the full effects of the previous night's party antics.
And while English fans have enjoyed a football-packed festive period, lovers of the Spanish game have had little to focus on bar the odd regional friendly.
Fear not however, for the two week winter break is almost over and as the old adage goes 'good things do come to those who wait'.
With an intriguing round of fixtures starting next Saturday, the recommencement of La Liga is something that is being looked forward to by all of us here at El Centrocampista.
Writing about endless transfer speculation may be interesting; finding stories that have a festive theme to them may be a challenge, but truth be told there can be nothing better than reporting on matters on the pitch.
He shoots, he scores. You get the idea.
Having both dispensed of their managers over the past couple of weeks, added attention will most certainly be paid to both Atletico Madrid and Villarreal.
With both clubs guilty of underachieving this season, much is expected of the new men in helm to fix the wrongs of the previous few months.
Perhaps the main focus for new Atletico Madrid manager Diego Simeone will be trying to turn around an away record that can only be described as dismal.
Next Saturday they are on their travels again, this time to seventh place Malaga.
January may only be in its infancy, but you have to feel that if Atleti have any thoughts of bringing any sort of European football back to Vicente Calderon next season, then defeat is not an option.
Villarreal meanwhile host Valencia in what can loosely be described as a 'local derby' at El Madrigal.
Having endured an injury hit season that at times has looked never ending, perhaps the 'yellow submarine's' are a side who have been looking forward to the winter break the most.
They haven't got a clean bill of health as of yet, but crucially there are signs that key players are nearing return.
Valencia aren't the easiest opening game that new manager Jose Molina will ever face, but if they are to turn around their season and shoot up the La Liga table, then a scalp of near neighbours wouldn't be a bad place to start.
Speaking of local derbies, there promises to be a fascinating duel at Espanyol on Sunday as they entertain city rivals Barcelona.
With title rivals Real Madrid fully expected to get three points against Granada at the Bernabeu the previous evening, pressure will be ramped up on Pep Guardiola's men to keep up at the top of the table.
And finally, it may not be the most glamorous fixture of the weekend but Racing Santander and Real Zaragoza face each other in what can truly be described as a 'six pointer'.
In 19th and 20th place respectively, defeat will simply be something that won't be worth considering for either side.
So there we have it, the recommencement of La Liga is imminent. Panic over.
Now sit down and strap yourself in, 2012 promises to be a year full of excitement!
Follow @icentrocampista