The Irishman Who Helped Save FC Barcelona
Updated: 31 January, 2012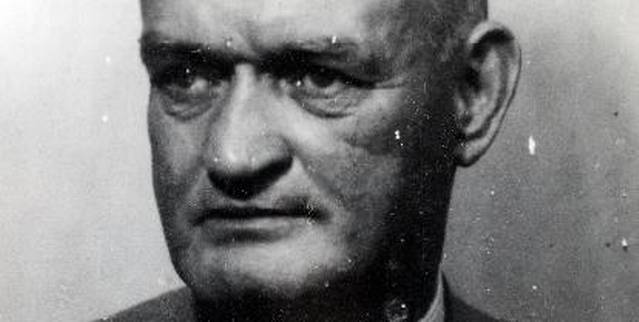 It's not often a manager comes to the end of his career still revered by fans of every club he once managed.
Football is littered with stories of revolt and vendetta against many a once-idolised coach who sought pastures new, but for one unassuming Irishman, fate decreed otherwise.
Patrick O'Connell was regarded as a revolutionary manager at Racing Santander, is the only man to win La Liga with Real Betis and once helped save the great Futbol Club  Barcelona.
Born in the Drumcondra area of Dublin in March 1887, O'Connell made his name as a footballer at Belfast City.
After spells at Sheffield Wednesday and Hull City he signed for Manchester United in May 1914 for the princely sum of £1000 and went on to become the first Irish captain of United, being hugely popular among team-mates and fans alike.
Even a match fixing scandal on 2 April 1915,  in which United and Liverpool players met in a pub and agreed on a 2-0 result (with O'Connell missing a penalty with the score standing at 2 – 0) didn't lower his general repute.
It was in management however, that O'Connell really made his name.
In 1922 for still unknown reasons, he boarded a boat to Spain and arrived in Santander where he soon succeeded Englishman Fred Pentland, as manager of Racing Santander.
For the seven years O'Connell managed Racing he was thought of as a revolutionary maverick, employing such tactics as the offside trap, a technique that went on to be used by many teams in the forthcoming season.
He left Racing for a brief two year spell at Real Oviedo before moving on to Real Betis in 1931, where he would gain his first piece of silverware.
In his first season at the Seville club,  O'Connell gained promotion from the Segunda División to make Betis the first Andalusian team to play in La Liga. He then promptly guided them to the championship in 1935, to this day the only coach to have achieved this with Betis.
That summer O'Connell was on the move again.
Rising tensions between political parties in republican Spain precipitated his move to FC Barcelona in 1935 and one year later, the country was engulfed by vicious civil conflict.
Barça were now restricted to  playing  local games due to the danger in travelling outside the region and the future of the club looked to be in serious doubt.
As the struggle continued to intensify, with conflict and tension boiling over on the streets of the city itself, it seemed ever likely that Barça, as flag carriers of Cataaln nationalism were in grave peril should Franco and the nationalists gain power.
With financial difficulties adding to the political situation, the club received a lifeline when they were offered $15000 to tour Mexico and the United States by Manuel Mas Soriano (a former Mexican basketball player)
The tour was scheduled for two weeks, but ended up taking two months as O'Connell's conduct both at the games and away from them proved great PR for the club.
They were victorious in all five games while staying in New York, before travelling home.
Barça returned to Catalunya with Nationalist troops getting ever closer to the region and ultimate victory over the Republican cause.
O'Connell was one of the few members of the touring party who returned, along with Calvet (club secretary), Mur (grounds man) and Amoros (doctor), and only four players. The rest decided to stay and seek refuge.
Leaving Barça, O'Connell went on to manage FC Sevilla from 1942 – 1945 before finishing his managerial career where it all began with Racing in 1949.
He left Spain much as he arrived, again for unknown reasons and for all his fame, he died as a destitute in London in 1959.
A sad end to a life that arguably saved one of the greatest clubs in the world, but Patrick O'Connell should always be remember as one of the greatest foreign managers to have graced the Spanish game.
Follow @icentrocampista