Mission Impossible – Barcelona test awaits Racing and new coach Cervera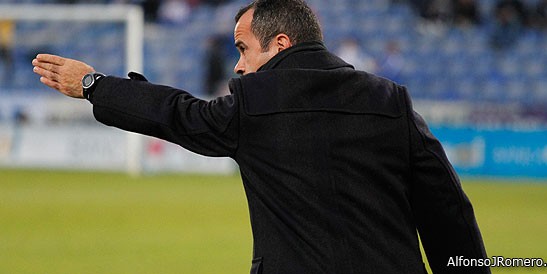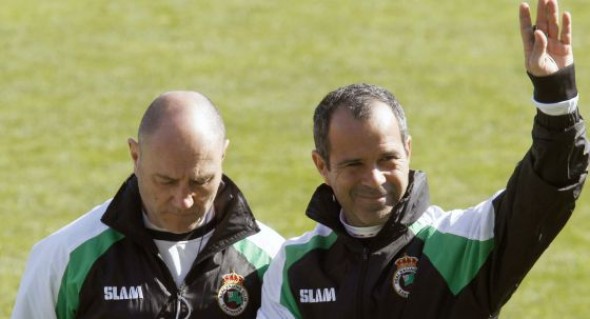 ESTEBAN COBO (EFE)
This week in la Liga another head coach was relieved of his duties, although in this instance the decision was hardly a surprise. Juan Jose Gonzalez stepped into the breach at Racing de Santander in the wake of Hector Cuper's sudden departure at the end of November, assisted by two of the club's other coaches in an arrangement which only ever seemed likely to be short term.
Indeed the club's announcement that Gonzalez would no longer be first team coach was accompanied by the news that he would be staying on at the club in a coaching capacity, a clear indication that for once the decision really was by mutual agreement.
The new man is already in place, although at a club which has had its fair share of drama over the past couple of seasons, it was to be expected that the process of appointing Gonzalez's successor would be akin to a plot in a soap opera. First choice of the board of administrators who are currently running the club was Martin Lasarte, who many felt was rather unfortunate to lose his job at Real Sociedad last summer despite having kept them in the top flight in their firest season back amongst the big boys. Unfortunately for them, Lasarte wanted a contract until the end of next season, a guarantee which the board were not prepared to give him, so he declined the offer.
By Friday it became clear that the number one target was Alvaro Cervera, a former Racing player who started and also finished his career with 'los verdiblancos' back in the 80s and 90s. There was just one problem with this – Cervera had a job at Second Division Recreativo de Huelva, so in theory he should been out of the reach of a club mired in debt and so unable to pay any form of significant compensation to acquire his services.
However it soon became clear that Cervera was keen to find a way out of Recre, citing the now time honoured and in some cases justifiable excuse that he did not get on with the club's president. One can also understand his keenness to have a first ever crack at being a coach in the top flight at the club where he made his name, even if the contract on offer was only until the end of the season.
Nevertheless the circumstances which preceded his return to Santander were bizarre to say the least. Cervera had given his press conference at Recre ahead of the team's departure to Almeria for last night's Liga Adelante clash. He refused to answer any questions about his possible exit from the club, and duly boarded the coach for the long journey east.
However before it could depart, Cervera got off and went back into the club's offices, leaving players and officials to discuss what was by this stage an open secret. He eventually got back on, but the coach had got just ten kilometres out of Huelva before another phone call from Racing prompted him to ask the coach driver to turn round and take him back to the ground. There he disembarked for a final time, leaving his players to head off with number two Juanma Rodriguez to a fixture which they subsequently drew 2-2, whilst he finalised his departure.
So what are Racing getting in exchange for a compensation package, which given their crippling debts is likely to be no more than either a player being sent down south on loan, or an appearance at a pre season tournament in Huelva? The answer is a coach who although a complete novice at this level, has had his share of successes in the lower leagues. He is also used to dealing with financial adversity, having led Real Jaen to the Segunda B play-offs in the 2009-10 season despite non-payment of wages which nearly led to the club being wound up that summer.
Cervera's first assignment is of course about as tough as it gets, with Messi and co visiting the Sardinero tonight in the latest of the champions' must win games. Meanwhile Gonzalez can walk away from the top job with his head held high, having lost just two of the eleven games for which he was in charge, although he has been winless in the last six encounters.
It remains very much in doubt as to whether any new appointment could do any better than that, but let us hope for Cervera's sake that he does not tarnish his reputation in Cantabria during what may yet be a short-lived experience at the very top of the Spanish football tree.
Follow @icentrocampista