Raúl García: The Spanish star that has gone under the radar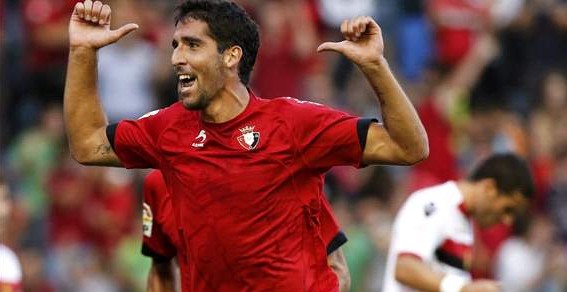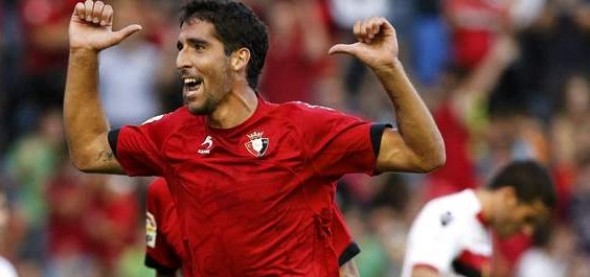 GETTY IMAGES

In general, journalists (myself included) don't share the reasons why they decide to write a particular piece with their readers. Today however, I would like to make an exception as luckily, I always have the opportunity to check my stats database and write something that I believe someone (apart from my family) will find interesting.
In this instance, I also have the desire to write a piece about a team instead of focusing on general Liga stats. In a rather random way I picked Osasuna as my 'stats victim'. The Pamplona side are an interesting team when it comes to a contrast in home and away form (they are after all the fourth best team at home but a lowly 15th on the road), and this year in particularly their poor form away from home may affect their Europe aspirations (they will play two more games on the road than at the Reyno of their last 12 matches).
However, after looking at my database it is just impossible for me to look about Osasuna and not write about Raúl García. The Spanish midfielder has had an amazing season but he has almost gone under the media radar as Rayo Vallecano's Michu has been most people's biggest surprise of the 2011/12 la liga campaign. The Osasuna player has been relegated to the role of "the other guy".
Well, it turns out that "the other guy" is the only midfielder in La Liga who leads his team in both goals (six) and assists (six) while Michu hasn't picked up a single assist yet this season. Of course even the big-name midfielders from Barcelona and Madrid; Xavi, Kaka, Di Maria, Ozil and Fabregas haven't been able to catch either Cristiano Ronaldo or Lionel Messi in goals, however, only Cesc has better numbers in both categories than Raúl García with nine goals and eight assists. While Di Maria and Ozil may lead the league in assists with 13, they have only scored the same amount of goals combined as "the other guy".
Other big names that "command" their teams like Cazorla, Borja Valero, Verdú or Barkero haven't been able to reach the numbers of Raúl García either. The Pamplona midfielder is in such an elite group that he shares with only five other players who lead their teams both in goals and assists (Messi, Sergio García, Miku, Koné, Rondón) and Raúl García and Messi are the only two who have managed more than five assists and five goals.
Raúl García is also one of only three non-strikers who lead their teams in goals with the other two being Michu (13 goals) and Iñigo López (four goals). The midfielder is also one of the 10 players that have managed to score at least five goals and record five assists in La Liga this season. With big names like Cristiano, Messi, Fabregas, Benzema, Di Maria, Xavi, Kaka and more surprising Susaeta (five goals, six assists) and Carlos Vela (five goals, seven assists).
Between goals an assists only 13 players have participated in more goals than Raúl García in La Liga and  only five midfielders (Michu, Di Maria, Ozil, Fabregas and Xavi). All of these stats prove just how good the "other guy" has been and also how much attention is placed on goalscorers  –  Michu has grabbed the headlines as Raúl García has quietly gone about his business.
In addition, Raúl García has also been key in Osasuna's Europe run this season. In the four games Raúl García has missed they haven't recorded a single win. They haven't lost in games where he has scored, netting two very important goals to earn three key points against Barcelona and Athletic.
No one will talk about Raúl García for a place in Spain's Euro 2012 squad, and the other 19 teams probably won't even remember his performances after the 14 May, after all he is just "another guy", however if Osasuna can make it into the European qualification places at the end of the season, it will be in large part due to the contribution made by Raúl García
Follow @icentrocampista