Syrian state TV accuses Lionel Messi and FC Barcelona of helping to arm rebels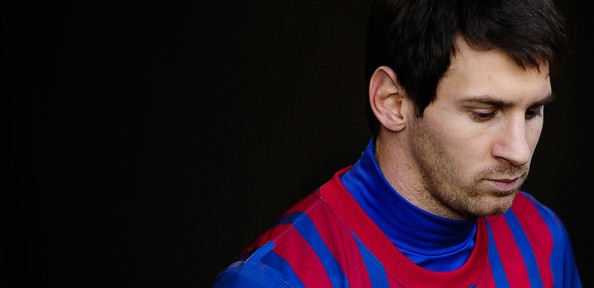 Here's something you don't hear every day. According to ara.cat, Addounia, a Syrian state controlled TV channel, has accused FC Barcelona of helping to arm rebels in the war ridden country.
Even the most fervent of Real Madrid supporters will find this one a conspiracy theory too far. If it sounds ridiculous as a concept, it's just plain hilarious in execution. The channel claims that if you reverse the image of Lionel Messi's run for his famous goal against Real Madrid in last year's Champions League, then track his movement, it draws a route for rebels to get arms into the country.
We're not making this up. Seriously.
There are plenty of things going on at the hands of Mr al-Assad that are no laughing matter, but I dare say this is one accusation that FC Barcelona's legal department won't need to pursue. Check out the video below.
Update : According to Eurasian Hub, the story is a fake, we've all been duped and should check our sources next time. That may well be the case, but perhaps we should take time to consider whether Eurasian Hub is a reliable source either? In any case, fake or not, does that stop it being funny? As for the validity of the video: we'll leave that up to you to decide.
Follow @icentrocampista