Guardiola's Barcelona meets its maker in the Copa Del Rey final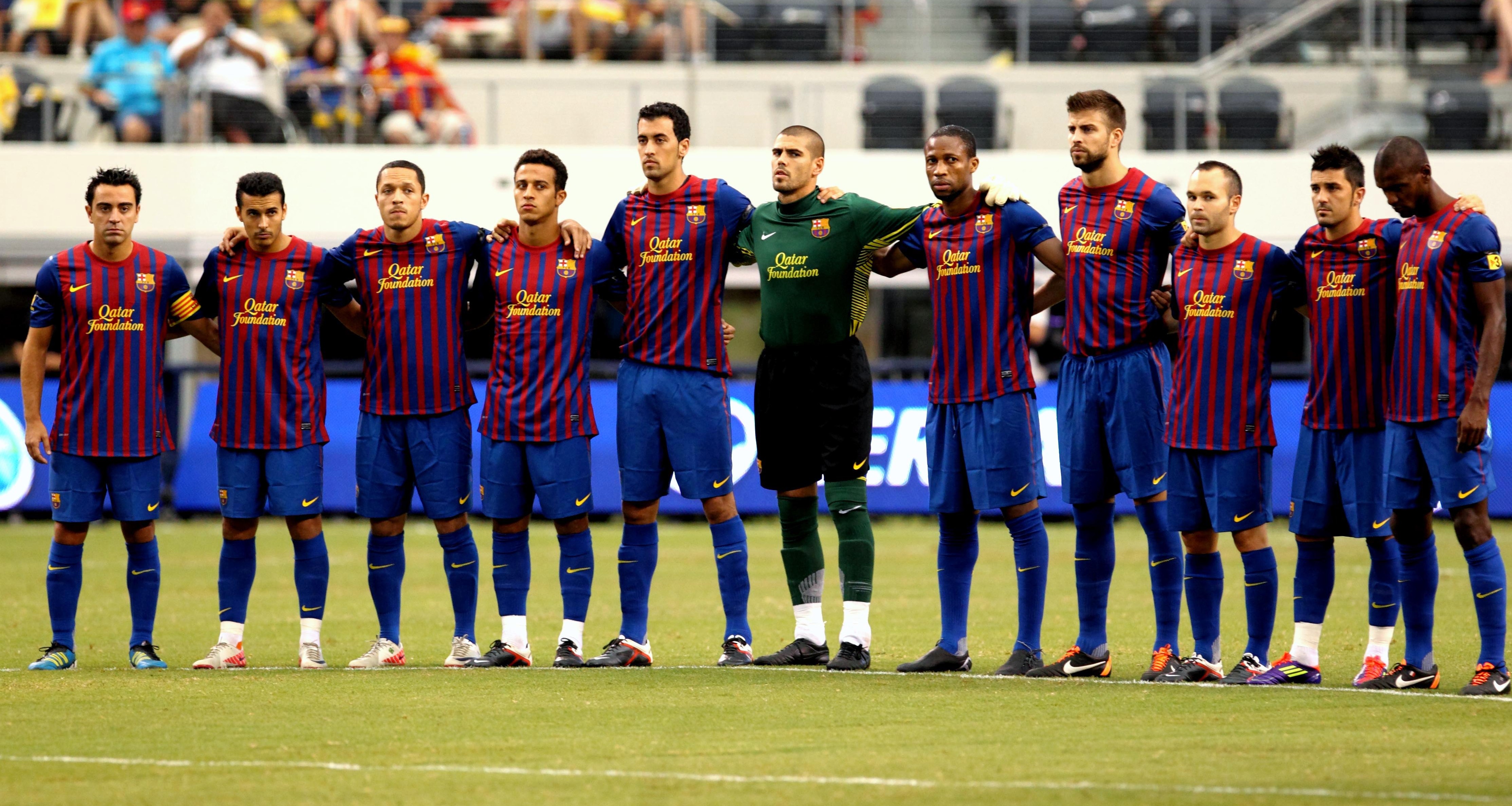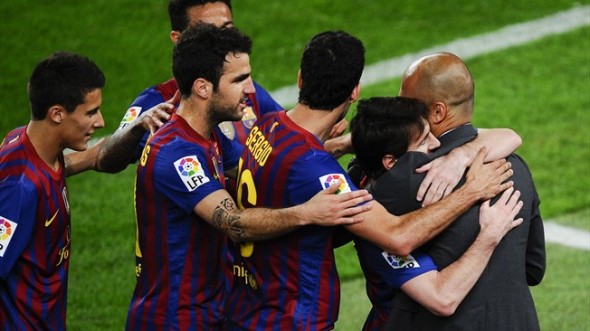 GETTY IMAGES
Football has a habit of throwing up moments of poetic brilliance, and nowhere else does that tend to occur than with Barcelona. As Pep Guardiola prepares to oversee what could be his final match as Barcelona coach, he also prepares to oversee a repeat of his first final as Barcelona coach. It seems nothing but a distant memory now, but Friday's clash between Barcelona and Athletic Club perfectly mirrors Guardiola's first major triumph as a manager.
That night, in 2009, Barcelona took on Athletic in front of a packed crowd in the Copa del Rey final. That night, the headlines were almost stolen by the sound of both club's supporters booing the Spanish national anthem. Almost.
Except when Barcelona ran out 4-1 winners at the Mestalla, any headlines surrounding the anthem affair were more or less forgotten. The press were almost forced by obligation to focus on the first trophy to be  lifted by this brilliant young coach. In a frantic month that would define not only Barcelona's season, but Guardiola's career to date, Barça pummeled Madrid to practically seal the league, progressed to the Champions League final through a moment of brilliance, and overcame a 1-0 deficit to defeat Athletic and lift the King's cup.
Equally, headlines approaching this weekend's tie are, at least for now, focusing on the potential for a repeat booing incident. It's only a distraction. When the final whistle blows, the only thing they'll be talking about is football. This tie, between two of the finest footballing sides around, and, lest we forget, once bitter rivals, makes it impossible to ingore matters on the pitch. History is likely to repeat itself in that regard.
This particular match has added weight, too. Weight comparable to that night in 2009. The potential for additional significance on an almost literary level is infinite. Should Guardiola win, he will seal his Barcelona career as a manager with the same trophy that started it all. Should Athletic win, Guardiola's former mentor will put an end to Pep's spell as Barcelona manager by teaching him a lesson or two. The apprentice or the master will triumph in the end, but it's anybody's guess as to who is the student and who the teacher, these days.
Perhaps the one detail which will prevent this final from unfolding in the true brilliance that it deserves is Barcelona's horrid luck with injury. Carles Puyol, Eric Abidal and Dani Alves, all key parts of Guardiola's project,will all miss out. In a moment of cruel irony, Abidal also missed the final in 2009. Rei Abi ("King Abi") as he's known, may never get his chance to lift the trophy for which he will forever be associated with after this goal. For the 2009 final, he was replaced by Yaya Toure as a makeshift centre-half. On Friday, his absence (combined with Puyol's) will mean he is replaced by Javier Mascherano, a man once thought to be a makeshift centre-half…
We could go on forever, but all that remains is to sit back and enjoy the football. Neither side will look to steal the tie with a goal on the counter-attack. Neither side will resort to cynical time-wasting to run down the clock. Those things have their own merits depending on the situation, but this tie is not one of them.
This is a clash of two fiercely proud clubs who feel that they represent more than just a game of football. This is a clash between two brilliant managers who want nothing more than to end the season with a trophy.
This is a tie which, as Andoni Zubizarreta told the media this week, Pep Guardiola will approach with the same intensity he always does.The same intensity with which he approached the first final in 2009, and this one looks set to be his last as Barcelona coach. Or is it?
Follow @icentrocampista