REMEMBER WHEN RONALDO WAS THE WORLD'S BEST PLAYER?
Updated: 27 January, 2012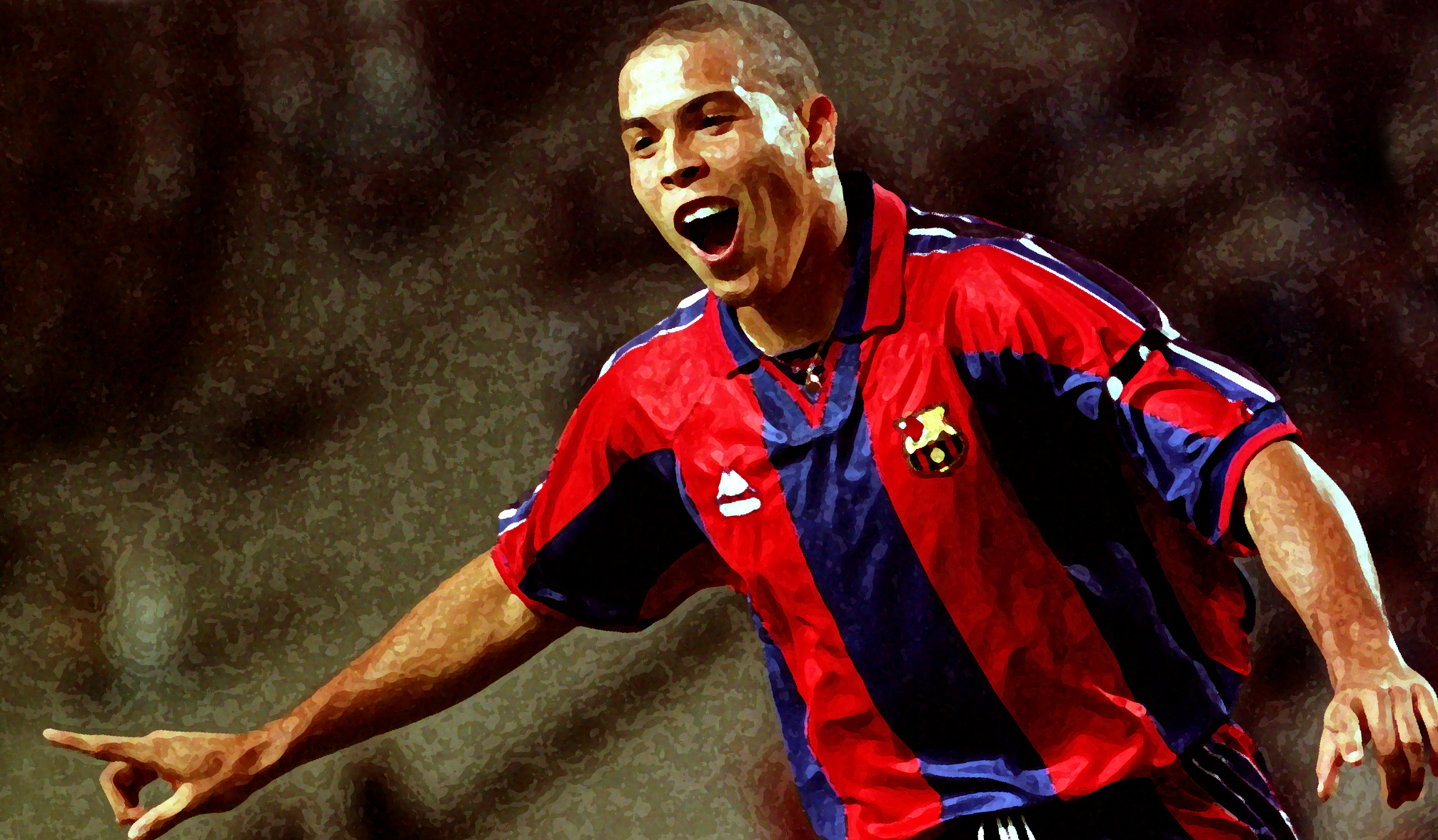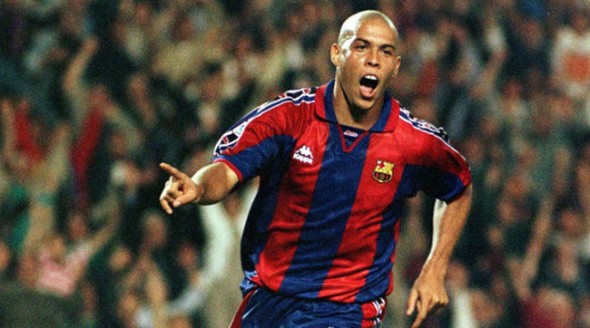 Lionel Messi recently collected his third successive Ballon d'Or trophy award,  signalling once again the 24-year-old has no equal either abroad or domestically in Spain.
Once again it was Real Madrid's Ronaldo who had to settle for second place, finishing runner-up to the little Argentine after he himself had completed yet another phenomenal season in Spain.
It seems for all his brilliance, and no matter how hard he tries, or the great feats he himself accomplishes, Ronaldo always finds himself second fiddle to Barça's mercurial number 10. Even scoring two goals in the latest two Clasico's have ultimately ended with Messi (and Barcelona) victorious.
It wasn't always like this.
Indeed, there was a time in Spain when it was not Lionel Messi who was lauded as undoubtedly the league's best player, but Ronaldo. Yes, Ronaldo.
No, not that Ronaldo, the other Ronaldo. The Ronaldo.
Original Ronaldo. Fat Ronaldo. Brazilian Ronaldo. However you remember him. Ronaldo Luis Nazario de Lima to give him his full name. And back in the 1996-97 season, there was no doubting who the greatest player in La Liga was. Il Fenomeno.
For just one brief season whilst wearing the Blaugrana colours, Ronaldo was the star who shined brightest, scoring an incredible 47 goals in just 49 games on the way to winning the Copa del Rey, the Cup Winners' Cup and the Spanish Supercup.
Under the guidance of Bobby Robson (and a little known coaching assistant named Jose Mourinho), Ronaldo not only continued his rapid rise to world stardom as expected, he took it to a whole new level.
Aged just 20-years old, his impact on La Liga was huge. His goalscoring prowess was already evident – as his record of 41 in 45 for Cruzeiro, and 54 in 58 for PSV testifies – but what became abundantly clear in Spain was that this was now a player very much at the peak of his powers. An ultimate striker, born for the new age, who had somehow managed to perfectly marry top athleticism (strength and speed) with footballing artistry (technique and trickery).
Ronaldo had total mastery over the ball – and also, it seemed his opponents.
Look back at any one of those 47 goals and chances are you will be left puffing out your cheeks in amazement as he wheels away from challenge after challenge, before dispatching the ball into the net. Shifting weight from one side to the other, caressing the ball as he accelerates towards his target invariably led to him either finishing with pin-point accuracy, or dumping the keeper on the floor before rounding him and rolling the ball into an empty net.
Although he went on to win the Pichichi, Ronaldo failed to score in his first two La Liga matches but soon found his footing, hitting 12 goals in his next 6 games, culminating in a hat-trick versus Valencia at Camp Nou. As the goals continued to flow, so did the superlatives to describe them. Each one a masterpiece.
But one goal in particular stands in the memory of many, with not enough superlatives in the world able to do it justice.
Ronaldo's goal against SD Compostela epitomised his miraculous season with Barcelona. A magical 13-seconds in which he picked up the ball in the opposition's half, shrugged off a trip and pull on his shirt, skilfully avoided another player, accelerated past more defenders, twisting and turning before shooting into the corner of the net. Astonishing.
Some get a better idea about the goal by simply describing manager Bobby Robson's reaction to witnessing what had just occurred; leaping from the bench, hands on his head, with a look of utter disbelief on his face.
It led Nike to create an advert dedicated to the goal, with a voiceover stating: 'Imagine you asked God to be the best player in the world, and he listened to you.'
If the variety of his goals differed his celebration didn't. Running away, arms outstretched like Christ the Redeemer watching over his native Rio de Janeiro. But with a goofy smile.
Ultimately Ronaldo's amazing season with Barcelona finished with an anti-climax. A late running La Liga clashed with Brazil's Copa America campaign in which Ronaldo was selected for. Shorn of their star striker for the final few fixtures Barcelona lost their grip on La Liga, losing to Hercules.
The title went to Real Madrid who finished two points ahead, and Ronaldo was never to return to the Camp Nou. A contract dispute saw him move to Italian giants Inter later that summer for a World record fee.
Of course Ronaldo returned to La Liga many years later with bitter rivals Real Madrid, where he finally got his hands on a La Liga winner's medal. Whilst he was still prolific, he was not the same player – many serious injuries had taken a toll on his ageing body.
And with players like Zidane and Ronaldinho at their pomp, Ronaldo was no longer Spain's main attraction.
However nobody can take away that amazing, record-breaking season in 1996-97 when he was the undisputed best. His 47 goals in a single-season remained a record at Barcelona – until last season, when a certain Lionel Messi broke it. Which takes us nicely back to the start…
If you want to read more from myself including news, thoughts and views you can follow me on Twitter @fantasista1077 or visit www.footballmundial.co.uk thanks!
Follow @icentrocampista