EVEN BARÇA'S GROUNDSMAN FRIGHTENS ME SAYS SANDOVAL
Updated: 29 November, 2011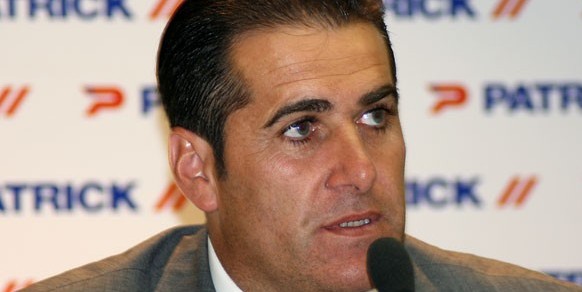 Rayo Vallecano travel to the Camp Nou tonight knowing they could feel the full-force of a Barcelona backlash.
The reigning champions suffered a shock defeat to Getafe at the weekend but Pep Guardiola's men now have the perfect opportunity  to get back to winning ways against a side sitting tenth in the table.
Rayo coach José Ramón Sandoval said his team we prepared but also admitted it would be tough for them: "I am slightly fearful yes, but we we are not going to change the philosophy of play that we started the season with. We didn't change it when we visited the Bernabeu and we're not going to change it for the visit to the Camp Nou.
"Everyone worries me at Barcelona however, even the groundsman as he cuts the grass very short so they can play their passing game."
The Madrid side suffered a 2-1 home defeat to Valencia on Saturday but Sandoval says he is happy with the way his team are performing this season: "It was disappointing to lose the game against Valencia but I have been happy with the way we have played so far. It is difficult when we have a limited budget with but my players are working hard.
"We will go there and try to compete, as teams wo don't do that normally have a tough time against Barça."
Saturday's defeat at Getafe saw the Catalans fall six points behind league leaders Real Madrid, with many people claiming the league title has already been lost to their bitter rivals.
Guardiola dismissed this suggestion but admitted his side have not been at their best recently: "We are not playing to our full potential away from home that is obvious. We have to win all our home games and improve our results on the road.
"There is a long way to go until the end of the season but it is also true that Real Madrid are playing very well at the moment. The expectation has exceeded everything I could have imagined but there are many games left yet and we will definitely be fighting to the very end."
Barcelona are overwhelming favourites to win tonights encounter but Sandoval says his players will go out and try their very best.
"The game is going to be like a bullfight for us, we will either end up being carried out as heroes through the main gate or taken to intensive care through the back door."
Follow @icentrocampista