FESTA DEL BARÇA – Messi makes history, Tello makes more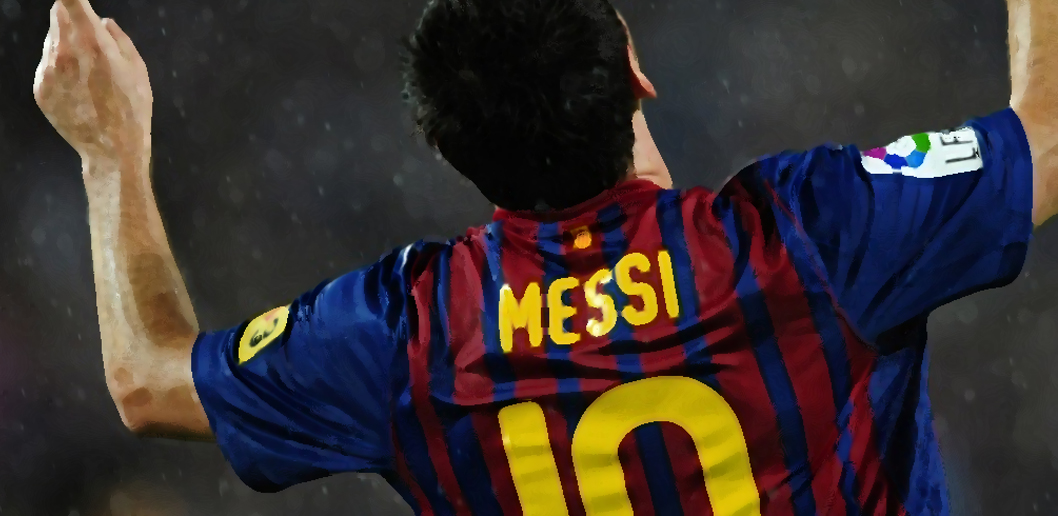 In case you've been living under a rock, Lionel Messi scored five goals for FC Barcelona tonight against Bayer Leverkusen. Now that we've got that out of the way, let's talk about Sergio Busquets for half an hour.
All joking aside, whilst observing the first half of a footballing fiesta at the Camp Nou, I had already begun preparing my piece around Sergio Busquets' brilliant display. Then Lionel Messi had to go and break another record.
By scoring five in one Champions League game, Messi became the first player to do so in the current incarnation of the competition.
Messi's goals ranged from a tap in created out of sheer persistence, to two sumptuous chipped efforts and a couple of trademark driven shots  to round it off. Perhaps the only small detail that could take the shine off Lionel's sensational night is just how easily the goals came. Far too often Leverkusen were caught out by a straightforward long pass over the top – a very un-Barça like tactic from Barça, which tells you a lot about how unorganised the Catalans thought their opponents were, as proved to be the case.
Messi wasn't the only person breaking records though. Cristian Tello, with a sensational brace, is now the first player ever to mark his debut in the Champions League knockout faze with two goals. Not bad for a player that only made it into the Barcelona first team this season as the result of injury problems faced by senior players.
With Tello's star performance comes further proof that the Barcelona machine is still in full swing, producing talent better than ever and throwing up surprises for the rest of the world. Tello looks so mature on the pitch it's easy to forget he's only 20. The only reminder came when he chose to shoot at Leverkusen's keeper in a failed attempt to bag his hat-trick, instead of passing to the completely unmarked Pedro, who is desperately in need of a goal.
Perhaps it was karmic intervention. After all, Pedro done the same to Fernando Torres for the Spanish national team at the World Cup. I doubt Pedro is likely to face a drought of the kind that Torres is currently experiencing though, thankfully.
The last word on the night came from Pep Guardiola. When quizzed as to what he said to his players at half-time that caused them to produce such a stellar second half display, Pep was modest as usual. He insisted that he simply made sure they knew not to drop their levels and get complacent.
Thus the theme of complacency and motivation reappears. Barcelona's key problem domestically this season has revolved around those issues. No such lack of motivation has been found in Europe. With performances like this, Barcelona are going a long way to ensure that they can make more history and become the first team to defend the Champions League. Yet more records to be broken, then.
If they continue like this, they might just do it. It seems Guardiola's play hard to get strategy on his contract renewal is paying off, and his players are responding in turn.
Love Barcelona? Love Messi? Courtesy of the guys at Back Page Press, we're giving away a signed copy of Graham Hunter's sensational "Barca: The Making of the Greatest Team in the World", as well as another copy for the runner up.
To enter, we want you to tell us about your favourite FC Barcelona memory. It's that simple!
Send your entry via the form below before Friday, March 16. The winner and runner up will be announced on Monday, March 19. Good luck!
Follow @icentrocampista